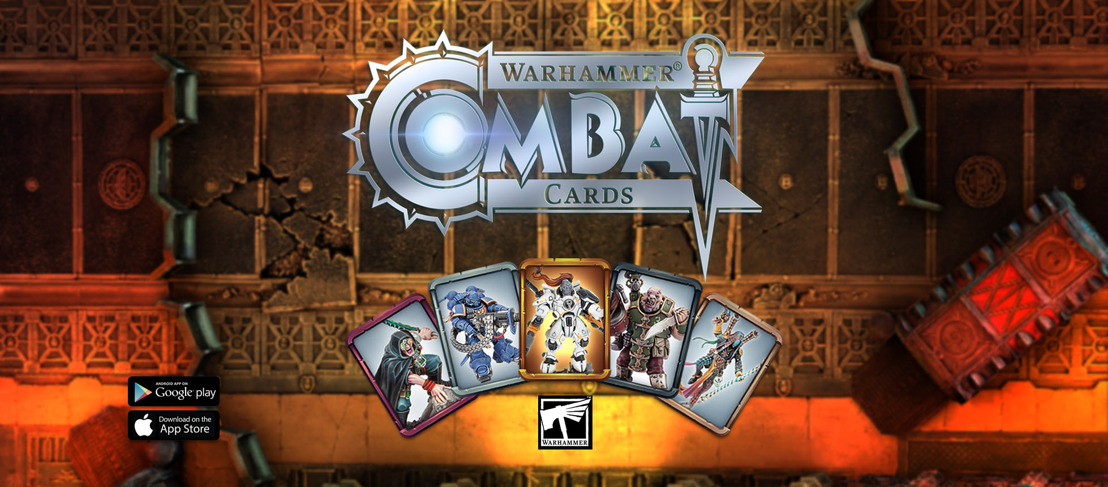 Warhammer Combat Cards is already a top-grossing Warhammer mobile app
First release for Well Played Games since its acquisition by Phoenix Games boasts remarkable early KPIs
Thursday, September 12th, 2019 — Launched in August on the App Store and Google Play, Warhammer Combat Cards broke new ground as the first digital card game to draw on the entire breadth of the Warhammer 40,000 universe and its miniatures.
And this authenticity is already paying off for the game's developer Well Played Games, with the game performing quite remarkably in the short period since its launch. The game is currently the second top grossing Warhammer mobile app, according to App Annie, just one month after its launch. Substantial week-by-week growth is fuelling ambitions that it can go much further.
For starters, Warhammer Combat Cards is fostering incredible engagement; the average player enjoys four sessions per day with a combined 50 minutes of daily play time. Equally encouraging are Warhammer Combat Cards' retention numbers: its day 7 retention sits at a very solid 34%.
Even more impressive is the conversion, with the percentage of players who choose to spend on in-app purchases close to 15% – roughly 3x the industry benchmark. By 30 days, an impressive 7% of all players have made at least three in-game purchases.
The appeal of Warhammer Combat Cards even extends beyond the traditional Warhammer 40,000 fanbase, with a majority of downloads generated by user acquisition coming from those outside the core Warhammer audience.
"The team at Well Played Games has worked with us brilliantly since they became the first studio to join Phoenix, and it's been incredible to see the early success of Warhammer Combat Cards since it launched," said Klaas Kersting, CEO of Phoenix Games.
"We were always bullish in our conviction that this extremely talented team could thrive and deliver a great title, boosted by the strategic and practical guidance of Phoenix in key areas, but Warhammer Combat Cards' metrics have surpassed even our internal expectations and blown away those in the industry we've shared them with."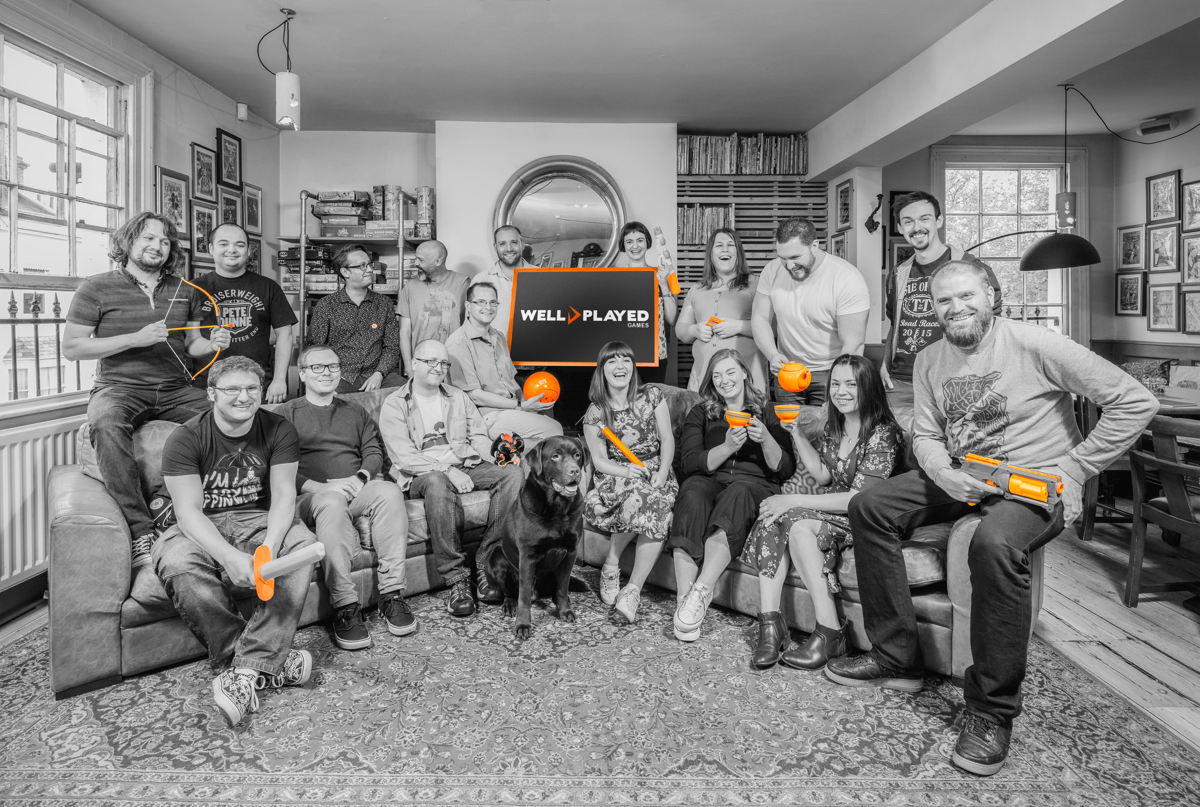 "We have believed in the Warhammer Combat Cards project for a long time, as did the team at Phoenix," said Adam Wells, Well Played Games co-founder. "Working closely with them has enabled us to go beyond what we thought was possible, creatively and commercially. Phoenix's big promise is to make the studios within its family more successful through operational leverage, and we have been amazed to see the fruits of that so quickly."
Well Played Games is already rolling out new Space Marines cards and campaigns to align with the content that Games Workshop is debuting throughout September, complete with character stats and lore based on the new Space Marine codex.
This kind of alignment with the latest Warhammer 40,000 releases is set to continue for the game's entire lifespan. Just one example is Games Workshop's much-anticipated announcement of new Sisters of Battle miniatures, which will be arriving in the game around the same time that their physical counterparts hit the shelves in November.
The team at Well Played Games also continues to evolve the gameplay experience, with enhanced deck editing functionality and the implementation of new player ranking systems among the priorities.
About Well Played Games:
Well Played Games is a small, fast and flexible team of video game developers based in Leamington Spa (UK), with a drive to create and support high-quality live games across multiple platforms.
With bags of experience across numerous platforms, releasing successful games with some of the world's biggest publishers, Well Played Games believes that creating a strong relationship with the players makes great games inevitable.
About Games Workshop®:
Games Workshop® Group PLC (LSE:GAW.L), based in Nottingham, UK, produces the best fantasy miniatures in the world. Games Workshop designs, manufactures, retails, and distributes its range of Warhammer®: Age of Sigmar® and Warhammer® 40,000® games, miniature soldiers, novels and model kits through more than 517 of its own stores (branded Games Workshop® or Warhammer®), the www.games-workshop.com web store and independent retail channels in more than 50 countries worldwide. More information about Games Workshop and its other, related, brands and product ranges (including our publishing division 'Black Library' and our special resin miniatures studio 'Forge World') can be found at www.games-workshop.com.
Combat Cards © Copyright Games Workshop Limited 2019. Combat Cards, the Combat Cards logo, Citadel, the Citadel logo, GW, Games Workshop, Space Marine, 40K, Warhammer, Warhammer 40,000, 40,000, the 'Aquila' Double-headed Eagle logo, and all associated logos, illustrations, images, names, creatures, races, vehicles, locations, weapons, characters, and the distinctive likeness thereof, are either © or TM, and/or © Games Workshop Limited, variably registered around the world, and used under licence. All rights reserved to their respective owners.